25% Hungarian Duck Down Pillow - Made in NZ
$11400 NZD

$114.00 NZD
Payment via Farmlands Card available
GST included.
---
---
Using our 25% Hungarian Duck Down, these pillows have been designed to combine beautiful softness of the down with the strength and support of the feather. This helps to make a pillow that feels soft but gives extra support to aid your sleep. This pillow is available in Standard or Lodge size, and our Standard size has 3 levels, Soft, Medium, or Firm.
Made in New Zealand
Responsible Down Standard Certified Hungarian Duck Down
Fill - 25%

 

Hungarian D

uck Down, 75%

 

Hungarian D

uck Feather
Cover - Sanitized® 100% cotton cambric, 290 thread count

Sizes:

Standard - 45 x 71cm
Lodge - 50 x 90cm

Fill Weights:

Soft - 650 grams

Medium - 850 grams

Firm - 1000 grams

Lodge - 1200 grams

2 year guarantee of unconditional fine workmanship and quality
All Hungarian Down has been specifically sourced for it's quality, and checked by our trained staff on arrival to make sure it is of the highest standard, and therefore provide you with an incredibly high standard product.
Why Hungarian Duck Down?
 Hungarian Duck Down is a premium quality down, with great insulating and ventilation properties. Compared to other duck breeds, its body weight and size is exceptional thanks to the unique breeding and feeding.
Although duck down is looked at as inferior to goose down, Hungarian Duck Down is still a great choice for  premium down bedding.
Hungarian Down also has higher recovery power than other down. Recovery power is a new measurement which indicates the down material's ability to retain it's shape, form and overall quality. Many factors attribute to why Hungarian Down has higher recovery power
Special climate
Free range breeding
Green GMO free, fibre-rich feed
Closeness of natural clean water
Hungarian Down Tracking System (HDTS)
In a New Zealand exclusive, we're using a system called HDTS that allows you to find out incredible amounts of information about the product you have purchased. By simply scanning your unique QR Code that is provided with your product, you can see exactly where in Hungary the down is from, benefits associated with the down you have chosen, and much more.
Responsible Down Standard (RDS)
All of our Hungarian Down is RDS certified meaning it is held to the highest global standard in the ethical sourcing of down and feathers. This ensures that all Hungarian Down we receive are from free range farms that do not force feed or live pluck their birds.
Sanitized® Fabric
We use Sanitized® for our Hungarian Down Duvets & Pillows meaning you can enjoy sound and rejuvenating sleep with the Sanitized® hygiene function. Sanitized® is the best available technology that durably protects our duvets:
embedded in the fabric for constant protection
does not change the touch and feel of the fabric
effective against bacteria
odor-resistant
optimal protection against dust mites and their allergens
dermatologically tested and

 safe

 

for man and the environment
recommended for allergy sufferers
Product Care
To keep your pillow fresh and puffy it is recommended that you fluff and air frequently. It may be hand washed in warm, soapy solution so long as it is rinsed well and you do not wring it out. It is important to dry without delay using frequent agitation and ensure the fill is completely dry. The best way to achieve this is using using a tumble drier on the warm setting. It is also drycleanable. This information can be found on the care label attached to each product we offer.
Shipping
We aim to dispatch all orders the next business day after purchase. During periods of high demand it may take an extra day to ship items. All items will be shipped via NZ Post/Courier Post and tracking is provided by email as soon as they are shipped.
Customer Reviews
Customer Reviews
Write a Review
Ask a Question
30/11/2020
Daniel M.

New Zealand
excellent service
great pillow, personally delivered by one of the staff the next day would definitely recommend
28/08/2020
Jeanette L.

New Zealand
Duck/down pillow
I found the medium pillow too low and the firm too high. However the product is of a high quality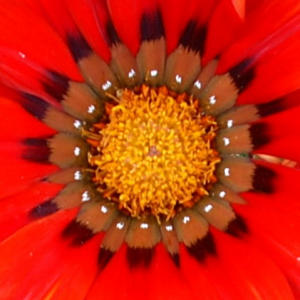 EC
28/08/2020
Elizabeth C.

New Zealand
Partner Review of 25% Hungarian Duck Down Pillow (Med)
"I haven't been able to wake my wife up since she got your pillow"
17/07/2020
Anna I.

New Zealand
Eiderdown pillows, comfy as AND NZ made
Excellent. Love your product. Nice for us support a NZ company. We'll be back. Carry on!
---
We Also Recommend