Z Land Alpaca Four Seasons Duvet - Made in NZ
$33600 NZD

$336.00 NZD
Payment via Farmlands Card available
GST included.
---
---
Made in Dunedin by Eiderdown's sister company Z Land, this incredibly high-quality 100% Alpaca Four Seasons Duvet is created using one of the most luxurious and sustainable natural fibres available. This combined with our 100% cotton cover creates a level of luxury that is hard to match.

Our Four Seasons Duvet is made up of two duvets that can be domed/clipped together to create the perfect all year round duvet. The 250gsm inner can be used during Autumn and Spring, and the lighter 150gsm inner is perfect for Summer. Combine these two duvets and you have a duvet that will keep you warm all throughout winter.
The 150gsm is ideal Duvet in Summer/Spring for modern homes with good insulation and large windows with lots of Sun, or in warmer areas of New Zealand, as the alpaca fibre is lightweight, naturally breathes and when you sleep under this duvet you feel very comfortable but not overheating.
Sourced exclusively from farms around New Zealand, Alpaca is naturally hypoallergenic, odour and mildew resistant, and lighter than wool. Smooth fibres allow us to create a beautifully soft fleece that is 25% warmer than Sheep's wool (our 400gsm Alpaca duvet is the equivalent of our 500gsm Wool Duvet). Alpaca also has amazing moisture-wicking properties which give it the ability to draw excess moisture away from the body to allow you to be dry and evenly warm throughout the night.
Made in New Zealand
Weight - 150gsm + 250gsm
Cover - Sanitized® 100% cotton sateen, 400 thread count

When to use: 

150gsm - Late Spring & Summer
250gsm - Autumn & Early Spring
Dome/Clip together for Winter

5 year guarantee of unconditional fine workmanship and quality

Sizes: Single to Californian King*
*Please note when looking for Duvet covers that our Californian King is 270 x 240cm. This is sometimes referred to as 'Australian Super King'. If you are having trouble finding covers this size, please contact us and we can assist you.
Sanitized® Fabric
We use Sanitized® for our Alpaca duvets meaning you can enjoy sound and rejuvenating sleep with the Sanitized® hygiene function. Sanitized® is the best available technology that durably protects our duvets:
embedded in the

 

fabric

 

for constant protection
does not change the touch and feel of the fabric
effective against bacteria
odor-resistant
optimal protection against dust mites and their allergens
dermatologically tested and

 safe

 

for man and the environment
recommended for allergy sufferers
Care Instructions
For optimum performance of your duvet, we recommend you air it for 1-2 days before use. Duvet is dry-clean only, and can not be machine washed. May be spot washed for small stains using minimal water. Further care instructions can be found on the care label of your duvet.
Shipping
We aim to dispatch all orders the next business day after purchase. During periods of high demand it may take an extra day to ship items. All items will be shipped via NZ Post/Courier Post and tracking is provided by email as soon as they are shipped.
Customer Reviews
Customer Reviews
Write a Review
Ask a Question
19/05/2022
Andrew N.

New Zealand
Strong smell
I ordered an Alpaca Four Seasons. The duvet is warm and light. The delivery was quick. Unfortunately the first duvet had an overpowering smell and smelt like a shearing shed, we couldn't use it. The second one is not as bad but still has a strong farm animal smell after 2 weeks use. When I separated the duvets to air them, some of the popper domes came apart. Need to be gentle with these.
19/05/2022
Eiderdown & Z Land Bedding
Hi Andrew, thanks for your review and sorry that you have had this issue with both the original and the replacement. Unfortunately a small amount of our Alpaca Duvets were affected by an issue with our Alpaca supply which caused the problem with smell. We have since diagnosed what this problem was and fixed it. We did double check the replacement but clearly it was still affected by it so I will be in touch soon to discuss options around replacement for that one as well. Regarding the domes, this can happen when being pulled apart if it is done with too much pressure or by pulling the fabric to separate. We recommend applying pressure to the outside of the dome when separating them. Both of these issues are covered under our warranty for replacement or fixing the issue. Thanks, Lucas, Eiderdown.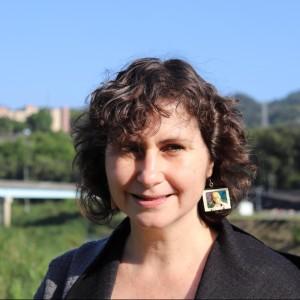 KB
15/05/2022
Katrina B.

New Zealand
Life-changing!
Clearly, I should have bought this years ago. I went from constant tossing and turning to sleeping seven hours straight night after night.
12/05/2022
Tanja H.

New Zealand
Wonderful product!!!!
This is a high quality product, definitely worth the investment. Very prompt service, and came well packaged. Very warm and cosy,I would recommend this purhase, the company are great to deal with and the product is true to its description. Even better, it's NZ made!!!
10/05/2022
Melody C.

New Zealand
Love the duvet
It was fantastic, delivery was prompt and communication excellent. The duvet quality is great too. The only thing I wasn't 100% happy about was the alpaca or some type of wool smell; couldn't get rid of it straightaway, it's slowly disappearing as time went on. Pretty sure this is normal?
10/05/2022
Eiderdown & Z Land Bedding
Hi Melody, thanks for your review! Regarding the issue with smell, this isn't something we'd expect with the Alpaca Duvets so we'll be in contact shortly to discuss options with you regarding possible replacement under our warranty. Thanks, Lucas, Eiderdown
08/05/2022
Liz S.

New Zealand
4 Seasons Duvet
Duvet is exactly as described. Very versatile with the two layers. Currently using the Autumn layer and are snuggly warm.
---
We Also Recommend