Z Land Alpaca 400gsm Winter Weight Duvet - Made in NZ
$19500 NZD

$195.00 NZD
Payment via Farmlands Card available
GST included.
---
---
Made in Dunedin by Eiderdown's sister company Z Land, this incredibly high-quality 100% Alpaca 400gsm Winter Weight Duvet is created using one of the most luxurious and sustainable natural fibres available. This combined with our 100% cotton cover creates a level of luxury that is hard to match.

Sourced exclusively from farms around New Zealand, Alpaca is naturally hypoallergenic, odour and mildew resistant, and lighter than wool. Smooth fibres allow us to create a beautifully soft fleece that is 25% warmer than Sheep's wool (our 400gsm Alpaca duvet is the equivalent of our 500gsm Wool Duvet). Alpaca also has amazing moisture-wicking properties which give it the ability to draw excess moisture away from the body to allow you to be dry and evenly warm throughout the night.
Made in New Zealand
Weight - 400gsm
Cover - Sanitized® 100% cotton sateen, 400 thread count


When to use - Autumn and Winter

5 year guarantee of unconditional fine workmanship and quality

Sizes: Single to Californian King*
*Please note when looking for Duvet covers that our Californian King is 270 x 240cm. This is sometimes referred to as 'Australian Super King'. If you are having trouble finding covers this size, please contact us and we can assist you.
Sanitized® Fabric
We use Sanitized® for our Alpaca duvets meaning you can enjoy sound and rejuvenating sleep with the Sanitized® hygiene function. Sanitized® is the best available technology that durably protects our duvets:
embedded in the fabric for constant protection
does not change the touch and feel of the fabric
effective against bacteria
odor-resistant
optimal protection against dust mites and their allergens
dermatologically tested and

 safe

 

for man and the environment
recommended for allergy sufferers
Care Instructions
For optimum performance of your duvet, we recommend you air it for 1-2 days before use. Duvet is dry-clean only, and can not be machine washed. May be spot washed for small stains using minimal water. Further care instructions can be found on the care label of your duvet.
Shipping
We aim to dispatch all orders the next business day after purchase. During periods of high demand it may take an extra day to ship items. All items will be shipped via NZ Post/Courier Post and tracking is provided by email as soon as they are shipped.
Customer Reviews
Customer Reviews
Write a Review
Ask a Question
Alpaca 400gsm Winter Weight Duvet
This is my first purchase from Eiderdown after the fill of my previous duvet (50/50 goose and down, different brand) took up permanent residence around the edges of its lining and refused to budge. Although only having had my it for just over a week, I am finding the Aplaca Duvet to be remarkably warm and light, beautifully finished and am extremely pleased with it. I also purchased a 100% Alpaca pillow at the same time as I have been unable to find one that gives any comfort for quite some time. Due to respiratory problems I can only sleep on my side and have to switch a lot. I intended to order two, but thought I should try one first and decided to try this. Unfortunately I found the pillow to be too hard and not having enough firmness and lift for my needs and have had to stop using it. I found I was waking a lot during the night with a very sore neck and ears. The mistake is purely mine as I obviously made the wrong choice and is no reflection of the excellent service and quality offered by Eiderdown.
22/05/2022
Toni B.

New Zealand
Great Value
After receiving my duvet I aired it for 5 days due to the usual strong smell you get from such items being bundled into their packaging for a while. I used it the first time last night and am already loving it's warmth. I get claustrophobic with heavy weight blankets on me at night, but even as it's winter weight, I was surprised at how light it felt over me. Would definitely recommend the alpaca wool duvet to anyone.
23/05/2022
Eiderdown & Z Land Bedding
Hi Toni, thanks for your review, glad you're enjoying the duvet! Regarding the smell, unfortunately a small amount of our Alpaca Duvets were affected by an issue recently with our Alpaca supply which caused this problem. This is covered under our warranty so if you find the smell becomes an issue please contact us and we can work with you to resolve the issue. Thanks, Lucas, Eiderdown
17/05/2022
Katie C.

New Zealand
Alpaca 400gsm Duvet
Beautifully packaged and great having the useful duffle style storage bag, love that. and stunning fern detail on duvet outer, just lovely. Thought the letter was excellent and great customer service. However nearly two weeks in and on the bed and the sheepy (I know its alpacca) lanolin smell is still so strong. It doesn't smell nice at all so just hoping it fades before mother comes to visit! help! Smells like our shearing shed.
17/05/2022
Eiderdown & Z Land Bedding
Hi Katie, thanks for the review and sorry about the issue you have had. Unfortunately a small amount of our Alpaca Duvets were affected by an issue with our Alpaca supply which caused the problem with smell. We have since diagnosed what this problem was and fixed it. We will be in contact shortly regarding replacing your duvet. Thanks, Lucas, Eiderdown
16/05/2022
Ianto T.

New Zealand
Best duvet ever!!
We bought this for our grandson as we have one and absolutely love it, and now so does he. It keeps him snuggly and warm, unlike his previous synthetic one. We highly recommend Z Land Alpaca 400gsm Winter Weight Duvets. Even better, they're made in NZ, giving you quality assurance.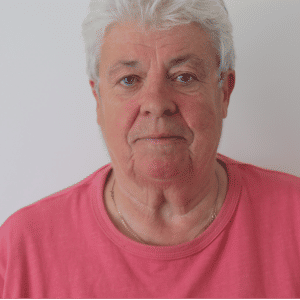 A
01/05/2022
Alison

New Zealand
Alpaca duvet
I love my new duvet. Excellent service and delivery.
---
We Also Recommend